Paint your pet and help others find a home
I'm delighted to announce a new project. I will be painting small (9″x6″) pet portraits to raise funds for TCC, a local cat rescue organization. If you donate 25.00 or more I will paint your pet, all animals welcome, for the discounted price of only 75.00.
If you'd like to get started fill out your information and send in an image to The Cat Connection and I will contact you to get started.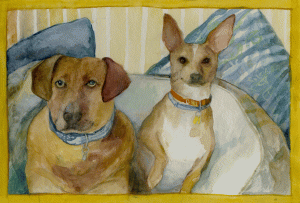 If you would like a larger painting, changes, or some other commissioned vision, it will cost more but if you donate to TCC, I will give you a substantial discount.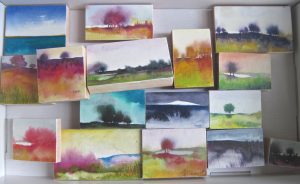 New miniscapes are also available today
at the Monique Rancourt Artisans Gallery