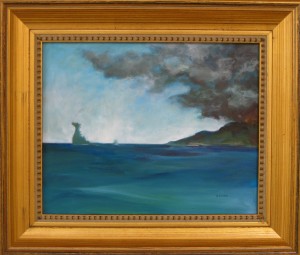 I have already begun a series of monster paintings where I was imagining Godzilla's away from the classic movie. I love the image of him coming home from work after a successful day of destruction.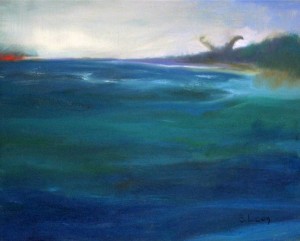 I also did images of him watching the morning sun.
I also painted him singing.