The structure of the alphabet is a great way to begin fleshing out a series and researching the sea monsters is interesting.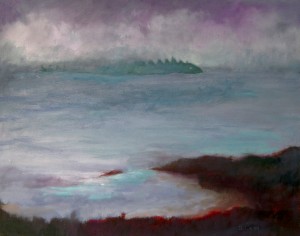 For the Iku-Turso, I added the Finnish submarine from WWII with the same name.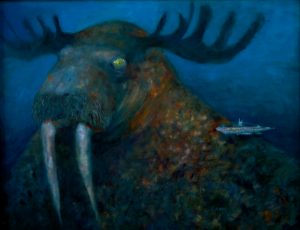 As I learned about the ocean, I found out about the terrible jelly fish problem. I thought for Ceto they would make a beautiful glow in her underwater nursery.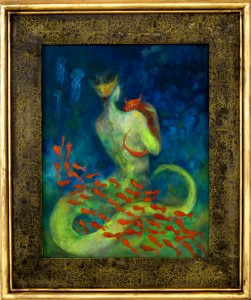 The Hydra is famous but I didn't know that one of it's defenses is it's stinky. If you cut off one of it's heads, it smells terrible. Smell is a sense that we miss too often in telling legends. I painted the Hydra on a beautiful day on an island before it's gruesome end.